Point of sale
A point of sale for restaurants and stores. It allows any business that owns a tablet to process contactless payments and to print receipts on site. When charged, it will work completely wirelessly if required, for up to a whole day.

The tablet is mounted on a stand, a machined aluminium column that houses the printer. This shaft leans towards the user, as it is designed to remain stable from taps on the display. The tablet snaps magnetically to the stand, the charge begins on contact. A claw adhered on the back of the tablet holds the cables and the magnetic joint. The printer slot? only a schism in the middle of the aluminium hull.

The display hinges to afford workers a comfortable view. Just incline the tablet into the right angle and it will remain in place. The swivel allows costumers to type their credit card password on the touch screen. Rotate the tablet pushing it gently until it softly locks at 180 degrees.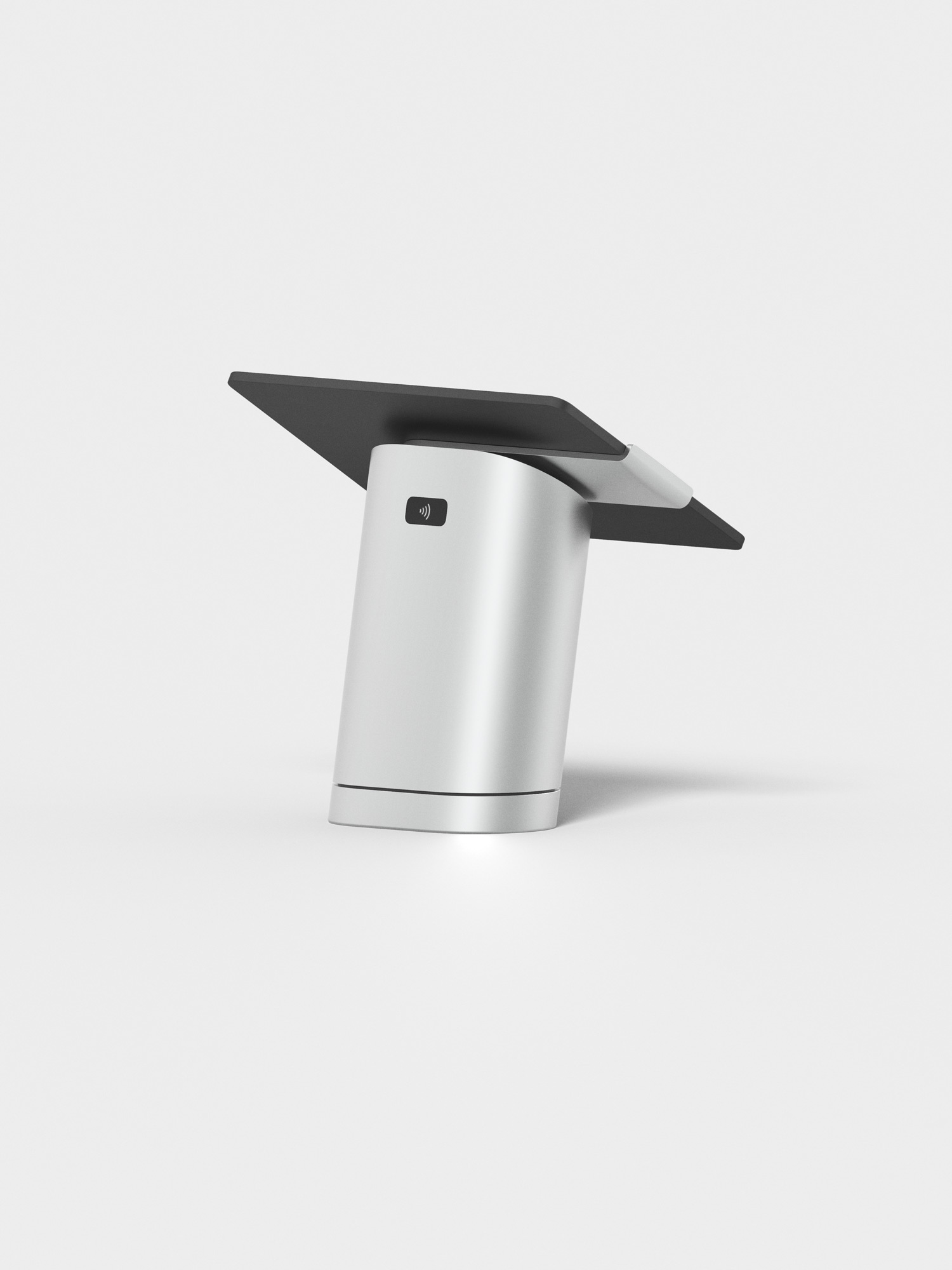 Industrial design
Julen Pejenaute
Tomás Planas
Alejandro Plasencia

Design management
Eduard Villar

Photography and rendering
Alejandro Plasencia