A wrist band designed to have always on. It shares your location with the people you choose, when you need it. With a battery that lasts for weeks, it's easy to forget about it. Paired with an app, it also delivers key notifications to your wrist as a gentle tap. So you can take your eyes off your phone.

The band is all a silicone strap. It wraps around the wrist and the case that houses the electronics. Sparing a display, this case is hidden from view, but closely in touch with the skin. It features one button at each side, to be pressed both at the same time in case of an emergency.
The charger just snaps into place. Four magnets align it neatly with the back of the case. It's all wrapped with a cushy material. Soft to the touch. A pleasure to hold.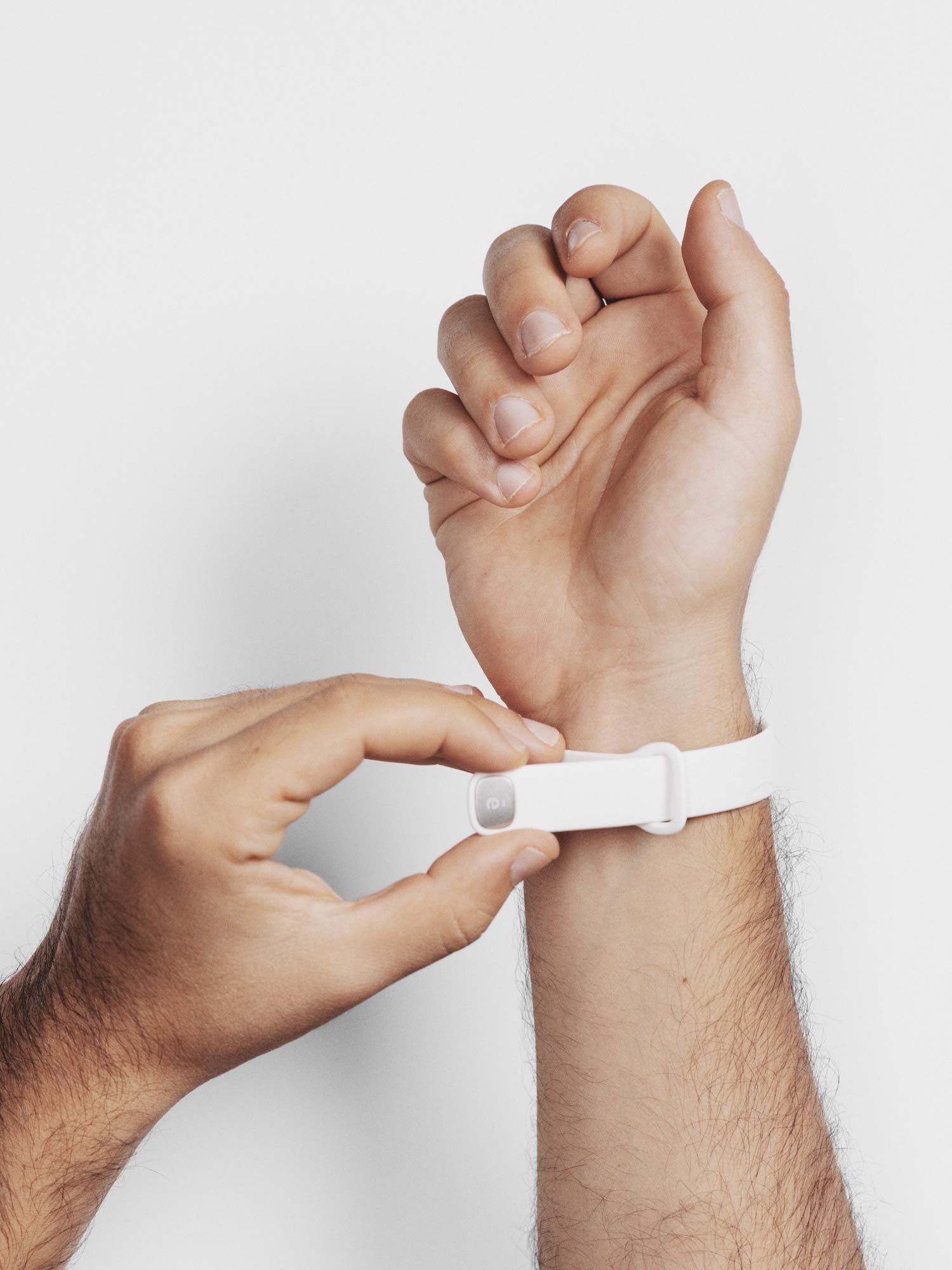 Design management
Eduard Villar
Industrial design
Julen Pejenaute
Tomás Planas
Alejandro Plasencia

Photography
Alejandro Plasencia